Mod 10: Scourge Warlock Guide by Daigotsu, With Special Guest… Fernuu Stormborn!
Greetings all!
Your friendly neighborhood Scourge Warlock is here (with special guest star Fernuu Stormborn!) to give ya'll the 411 on what's up! So The Storm King's Thunder has arrived, and we're all curious what to do with our Scourge Warlock's now that Mod 10 is live…
Well, the good news is that in PvE I believe we actually have a few builds that are viable! The bad news is for PvP, from what I've seen/heard, we may be dead in the water. However, this thread is about PvE Builds for SWs, so let's dive right in!
Prior to Mod 10 the go to, end all/be all, of PvE DPS/Survivability was Soulbinder/Fury. Really, there wasn't much else going on… Sure you could be a Damnation SW with the goofy puppet, but really the fact you couldn't get it into boss fights w/o silly workarounds was dumb and really pointless IMO. Now w/Mod 10 now, I believe there may be a usurper to that throne, but we'll get to that in a minute.
We all know there was a slew of changes to the SW with the grand Class Balancing, and a number of things changed/were fixed. Overall, I believe we lost a bit of DPS at the top end, but the playstyle of SWs in PvE is much better now IMO. Notable changes mechanics wise:
Tyrannical Threat went the way of the dodo…
The new Tryannical Curse is still a solid Daily, but it certainly won't clear packs of bad guys fast like before. Which leaves room for a number of other Dailies to see the light of day such as… Brood of Hadar, Immolation Spirits, Flames of Phlegethos, Gates of Hell, etc.
[su_box title="Fernuu Fun Fact" radius="0″]Just keep in mind you can't cast more than one Tyrannical Curse at time. You can't recast it when the original target is dead and if you'll have full AP and cast it again – first one will be gone. Damage buff and damage link are working mostly like before so just select best target for it – which will last long enough to make it work.[/su_box]
Shadow Slip now offers a 1 second frame of Immunity. That means no damage, and no negative status effects. You can tell those Green Bubbles of Doom from CN to go eff themselves! Nothing to worry about anymore…
Soul Sparks now fade after combat slowly, 1 per second, and you can have some ready for the next group of bad guys.
Aside from that many, if not everything, was looked at and reviewed/revamped/redesigned. Knowing that we won't dive into each nitty gritty detail of every change, and just focus on the ones that are key to the discussion in this post.
What I will say about Soulbinder Fury is that it still has great survivability, and Soul Scorch now providing AP is a big bonus to keeping AP gain going. Infact you can almost have permanent dailies going between Encounters, Sigil of the Devoted and Snail, if you have all that decked out. Only thing that would really change from pre-Mod 10 builds of SB Fury, in my mind, would rotation. For adds/questing, I'd recommend a high AoE dependent rotation: Fiery Bolt / Blades of Vanquished Armies / Killing Flames (w/MF Feated).
[su_box title="Fernuu Fun Fact" radius="0″]Even better! With Sigil, Snail and Soul Scorch you can have two dailies active at once! Imagine – casting Tyrannical Curse and 5 seconds later – Immolation Spirits – you can feel real Power of Nine Hells![/su_box]
Honestly, you should absolutely tear through adds that way. Single target, for bosses would look much like before: Killing Flames / Hadar's Grasp or Warlock's Bargain / Soul Scorch
[su_box title="Fernuu Fun Fact" radius="0″]In my opinion also good option here is to use Blades of Vanquished Armies (with Killing Flames / Soul Scorch) – it will make your sparks generation a lot faster and (if you will use All Consuming Curse and Fury path) will pop Lesser Curse a lot, which means debuff from Infernal Wrath.[/su_box]
Honorable mention goes to Cursed Bite, try it out w/All Consuming Curse slotted, etc. Speaking of passives, I'd honestly drop Borrowed Time for Shadow Walk as the Speed increase/deflect bonus from it is nice. If you have a decent life steal stat, 20% + and you're using the Insignia bonus Vampire's Craving, you honestly should be all set with healing and the new 25k Potion's of Grand Healing.
[su_box title="Fernuu Fun Fact" radius="0″]Sticking with Blades and All Consuming Curse, you will make your targets affected with Lesser Curse now. So everyone of them will get hit from Curse Bite (which does really nice damage). You can skip BoVA/ACC combo with casting Accursed Souls first – they grant Lesser Curse now.[/su_box]
Now, ya'll might be chomping at the bit to see what the new hawtness is, and w/my steady friends of mad research skillz y0, @fernuu and @thefabricant, we've found something nice and spicy for ya'll…
[su_box title="Fernuu Fun Fact" radius="0″][/su_box]
Hellbringer Fury is back in effect people!
I know, I know… The much maligned paragon path may be the best option for SWs, particularly at the higher Item Levels. Now, what could possibly make HB comparable, or even arguably better, to SB? Well, it was the change to the Encounter Power – PILLAR OF POWER!!!
Along w/the Feat in the Damnation Tree  – Power of the Nine Hells. So let's review…
Pillar of Power: This power has had a slight rework. Now always casts under your feet, instead of needing to be placed. Recharge time now starts as soon as you cast it instead of when the effect ends, and has been reduced to 10s, down from 15s. You may only have 1 Pillar of Power active at a time, so recasting it while it is still active will move it to your current location. The effects of the Pillar have changed, as well. In addition to increasing your damage, it now also grants you damage resistance while you stand within it. The Pillar no longer builds up and explodes when an enemy enters it. Instead, it lowers the enemies damage and damage resistance, and deals damage to them.
[su_box title="Fernuu Fun Fact" radius="0″]On top of that, while enemy enters you Pillar their damage reduction is decreased (more debuff!) and they deal less damage (more survivability).[/su_box]
[su_note note_color="#c8c8c8″]Pillar of Power: Radius increased to 13′, up from 10′.[/su_note]
[su_note note_color="#c8c8c8″]Power of the Nine: Now extends to the new Damage Resistance buff, in addition to the Damage buff. Also allows you to retain the buff for 5 seconds outside the circle which is…[/su_note]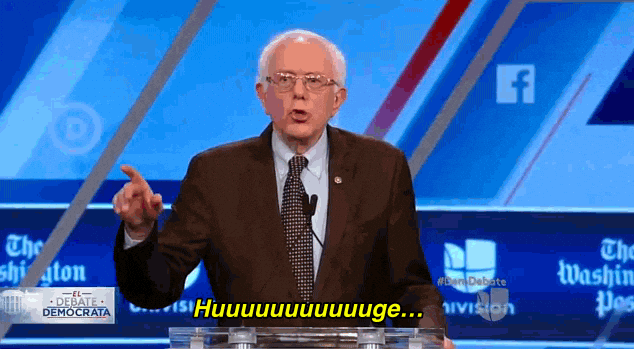 The general concept is as follows… You are a buff/debuff MACHINE (and that's not even counting a Temptation SW w/Power of the Nine Hells! though significantly less DPS) when you combine Pillar of Power w/Dreadtheft's new buff/debuff update.
[su_note note_color="#c8c8c8″]Dreadtheft
No longer consumes Curses. Instead, now has a similar effect as a Curse Synergy. While you are using Dreadtheft, affected Cursed targets take increased damage from all sources, and you gain damage resistance based on the number of Cursed targets hit. Both of these effects stop occurring when you stop maintaining Dreadtheft.
The stacks generated by Curse Synergy with Dreadtheft now cap at 3, down from 5. However, the amount of Damage Resistance granted by each stack has been increased.

Updated the rank up information to properly state that it increases the Damage Resistance Debuff by 5% per rank, not 3% as previously stated.

Will now properly grant its Curse Synergy effects if a curse is applied after Dreadtheft has started."
[/su_note]
So for add clearing the suggested rotation is: Fiery Bolt / Pillar of Power / Dreadtheft. The key is Pillar + Dread, so if you like something else for the 3rd, feel free to utilize it. 🙂
[su_box title="Fernuu Fun Fact" radius="0″]Nothing to add here folks. Feats, Pillar, Dreadtheft, Dread enchantment – it keep you buffing and debuffing like a monster.[/su_box]
For single target / bosses the recommendation goes: Pillar of Power / Dreadtheft / Killing Flames  or Warlock's Bargain.
Being able to keep Big Poppa, aka. Pillar of Power, up 24/7, and being able to move in and out of PoP w/Power of the Nine Hells offers you all the mobility you need to avoid CC. The other bonus of this entire shebang is that you get to buff the Party also! Any group who doesn't want 20-25% more Damage/Damage Resistance 24/7, along w/Dreadtheft's Damage Increase, should follow this advice…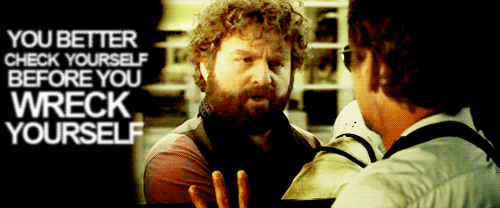 Here are a few screen shots from my toon including feat tree selection, Mount Insignia choices and general stats, so you can see how I personally went w/my Human SW: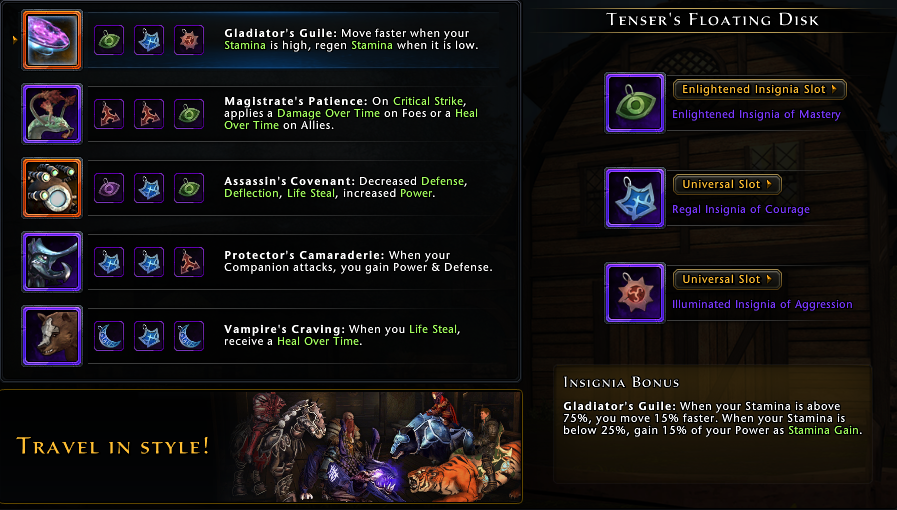 With the above, I skipped the HP increase because my Lifesteal is almost 35%, but if yours is below 20ish, you may want to take it. I just really like the AP gain from spamming At-Wills such as Essence Defiler or Hellish Rebuke. Also, I think the new Mount Insignia Bonus 'Assassin's Convenant' is pretty snazzy, you should try it out!
Well…
[su_box title="Fernuu Fun Fact" radius="0″]Thanks all for reading and effort you done while testing Scourge Warlock rebalance changes! Hope you like our insights :)[/su_box]
And with that, we did thee adieu and hope all your enemies cower in fear at the mention of your name!