State of the Game Stream 2019 Summary and Thoughts
Here we are once again. While the player base is anxiously awaiting the first preview patch of module 16, Community Manager Julia Fredrickson and Leader Designer Thomas Foss gathered for the annual "State of the Game" stream. The stream usually goes on for an hour and they try their best to answer hot community questions without actually giving many details. Below you will find a summary of the most interesting points, the stream VOD if you'd like to see for yourself and some initial reactions from our very own resident gif-overlord. Enjoy!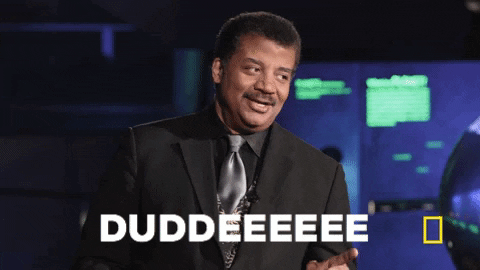 Neverwinter 3.0?
Module 16 dives as deep into Neverwinter's core gameplay as no update before. The devs are excited to finally rework classes and basic gameplay patterns like tanking and healing. Even the major updates in module 6 (shudder) did not go this far. Thomas reassured that GWF players will also love the Barbarian.


Undermountain's release will also see some classic DnD monsters (such as Umber Hulks) being added into the game. Thomas mentioned that the new zones and the new dungeon will partially consist of old art but also a lot of new assets such as dungeon kits and props.
While fixing some of these underlying issues the game currently faces is great, that does however mean we are not going to see any major work done on other endgame systems like Strongholds or PVP in module 16 Undermountain. A lot of systems related questions will be answered in a new system design Q&A on March 14th.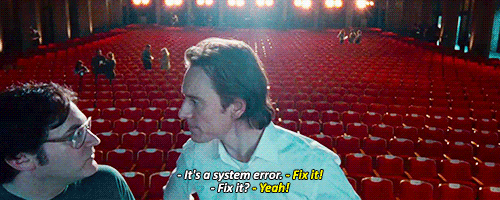 Why Undermountain and Not Waterdeep?
Technically Undermountain is in or better under Waterdeep. So the obvious question is: Why are we not seeing the city of Waterdeep itself? And the answer follows suit: It would have been way too much work. Thomas said on stream that if Neverwinter is a medieval city then Waterdeep is several time periods ahead. With its hills and required assets for things such as gas lanterns or all new NPC costumes, the workload would just not have been worth it.
On a side note: One of the reasons why M16 can be such a massive update is because M15 was much smaller in comparison. So that is why we saw no major endgame content added with the Heart of Fire.

New Class and Race News
Some good news on this front: A new class or race (they didn't specify which one) is coming! Thomas confirmed a new addition to the Neverwinter roster "within the next couple modules" sometime in 2019.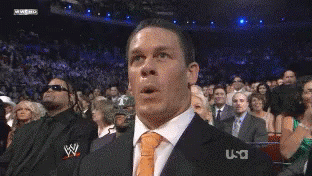 Well as for classes the options are quite limited actually. With Neverwinter's transition to follow DnD's 5th edition up from 4th, there are 4 classes still missing: Bard, Druid, Monk, and Sorcerer. If it's a new race option coming though then there are countless options.
Not all DnD races fare well in Neverwinter though. Thomas and Julia talked about issues with some DnD races being genderless or not fitting the humanoid animation skeleton the game uses. It was apparently already difficult enough to get the Dragonborn race to work with Neverwinter's costumes and such.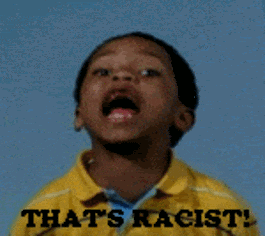 What About Pvp?
"PVP is high on our list" is a phrase we have heard numerous times now and this stream repeated it once again. There is really not much to say here other than it makes sense to wait with big updates to systems like PVP until after class reworks are through. With such a big update bugs and balance issues are inevitable which might ruin any major update to PVP. "Item level based PVP" was a buzzword flying around at some point.


So, let us be hopeful for the future? Apparently, PVP is not dead yet to the devs since Thomas said they are working on something for PVP. Also, all class changes had PVP in mind as well. So who knows, maybe the class reworks are enough to keep PVP alive until proper work is done.
Issues with New and Old Events
Events have always been a hot topic within the community and newer additions like the "Tales of Old" did not change that. Especially since last year's State of the Game stream talked about new events and updated old ones the new releases could feel a little underwhelming.
Thomas explained that especially updating some of the old content (including dungeons) is quite a chore as the way things are coded has changed so much over the years. The biggest problem is people no longer working on Neverwinter who designed and coded some of the old stuff. Bringing back the old dungeons is not as easy as changing a few hp values and flicking on a switch.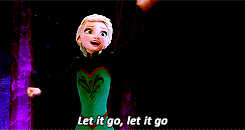 Module 16 is supposed to standardize how things are designed though which would make future work a lot easier. So, let us be hopeful (again)?
Playtesting and the Preview Server
M16 is special in terms of playtesting. A few early testers including some regular content creators got to see the new module ahead of the preview patch. Which by the way got confirmed for the coming Friday 01/03 ( at least that is what they are aiming for).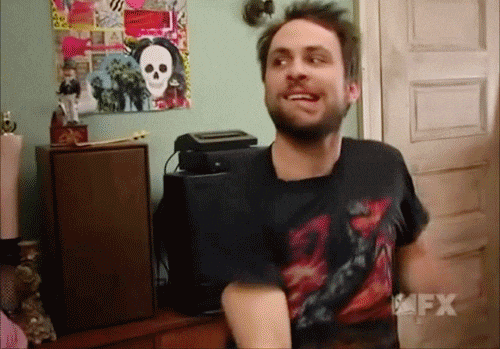 Thomas gave these testers a special thank you shoutout saying their early feedback actually helped to improve this new module. Apparently, the alpha test also had some problem though. They are looking at their data and will decide if they are going to do something similar in the future again. As some screenshots of the new enchantments have circulated already the cited problems are probably about leaks.


As a sidenote, Julia and Thomas also talked about the (nonexistent) possibility for a preview server for console players. The preview server is a highly dynamic environment where the devs can drop patches that are not bound to fixed release dates. Console releases however require certification from Sony and Microsoft and that takes a while. In short: there will probably never be a preview server for console players.
Future work and Dev Blogs
Neverwinter will always somewhat keep close to Wizards of the Coast's releases (the guys who produce DnD). That could mean pulling ahead (Tomb of Annihilation) of their releases or being a little behind (Ravenloft) sometimes. Especially in the next couple modules, Neverwinter will focus on its own original characters though. Therefore we can expect a continuation of the Makos / Celeste storyline.
Concerning dev blogs apparently there are a lot still coming before Undermountain goes live. Every class will get its own dev blog starting with cleric and paladin. As with more collaborations with DnD personas the devs are reaching out and are being reached out to. So we can expect more.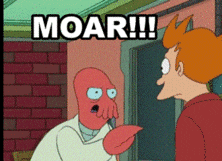 Concerning Expeditions
There was a little talk about the new PVE endgame system called "expeditions", a system the devs have been working and iterating on for quite some time. Similar to Chultan Patrol quests and Ravenloft's hunt system expeditions will feature semi-randomized mini-dungeons with a way for players to add extra challenge for extra rewards.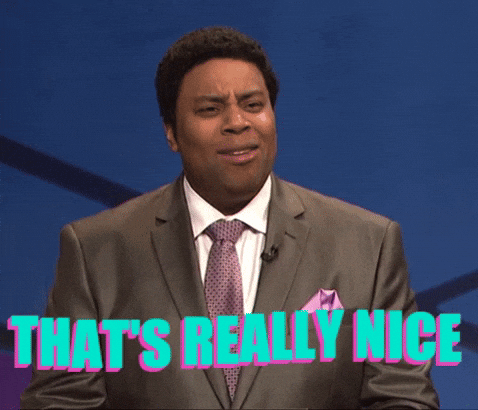 Players will find "Runic Shards" throughout Undermountain which will act as the new Tarokka cards. Spend shards for more challenge in order to gain better or more rewards. It is however unclear how big of a place expeditions will take in module 16's endgame PVE. Guess we'll have to wait for the dev blogs…
Kolat's Opinion / Reaction
JayAgeDee did a phenomenal write up of the 'State of the Game' stream, right?!


I can imagine it wasn't easy for him to dig all that out in a cohesive manner, as the stream (from what I saw) was a tad disjointed. Luckily for all of us he had the patience to scour the depths of the stream to dig out all the juicy nuggets of potentially accurate information! By that I mean the devs are practiced at avoiding specifics while vaguely hinting at future things. However, there was some solid information to be had.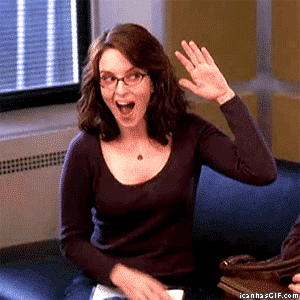 What are you most excited about out of the above information? For myself I'd have to say the highlights were the 'confirmation' of a new race/class, the fact the devs haven't 'forgotten' about PvP and the Expedition Shards…
A new race/class is always nice as that's something can/will diversify game play. I'm, generally, always in favor of changes/updates like that as I'm a big fan of such things. Though I'll admit I'm more interested in a new class then a new race, as the new class would have a greater impact on the overall meta of the game. However, there is something to be said for too much of a good thing. We already struggle to include the different classes that we already have, so what class would be something that doesn't truly have a defined role? I'm leaning towards Bard and having a full support class. Maybe having a support/DPS and a support/Heal division, or even a debuff focused path… Something that could be a cool feature for a Bard, and would help solo play a lot, would allow them to have extra summoned companions so that their buffs would be applicable while grinding out content. Just a random idea mad scientist theory style…


While I cannot say I have ever been a hardcore PvPer, I have definitely enjoyed that aspect of NW and honestly always felt it was a criminally underdeveloped aspect of the game. NW PvP, from a mechanical standpoint, was always super fun for me. Leaving the inane imbalance between classes aside, it's fun running around with friends being challenged by other players. I still, to this day, cannot comprehend why more PvP maps like Hotenow Domination weren't created to make a more diverse map rotation. Gauntlgrym and Icewind Dale have their own fun aspects, but the lack of diverse Domination maps always confused me. Balancing PvP is a different story, and worth many articles all on its own, but maybe the new class balance from Mod 16 will level that playing field a bit!


The Expedition Shards seems very interesting, and the Ravenloft Hunts w/Tarokka Cards, seems like a really cool way to modify dungeons. Increasing difficulty, different look, just a nice variance/challenge. So I'm really looking forward to the dev blog on this, and I'll dive deeper into it then!
So with all that being said, I'm thankful the Devs took the time for the 'State of the Game'. I understand they are busy, but would always love to see more community outreach like that.
---
If you liked this style of blog, where JayAgeDee writes a well thought out and thorough article, while I then spam it with (hopefully!) hilarious content… Let us know! Either way, the dynamic duo is signing off now and we're both looking forward to Mod 16!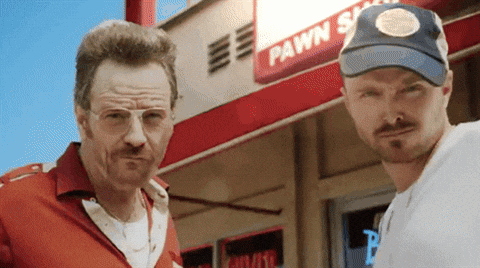 Neverwinter UN:Blogged is always looking for writers to contribute to the blog. If you are an active player and search for a way to spread your opinions, analysis, diaries or reviews to more than 75,000 regular visitors, then don't hesitate and get in touch with us on our contact page or message board! We are currently especially looking for console and PVP content, but that's not exclusive. There is no frequency requirement, you post how often you want.